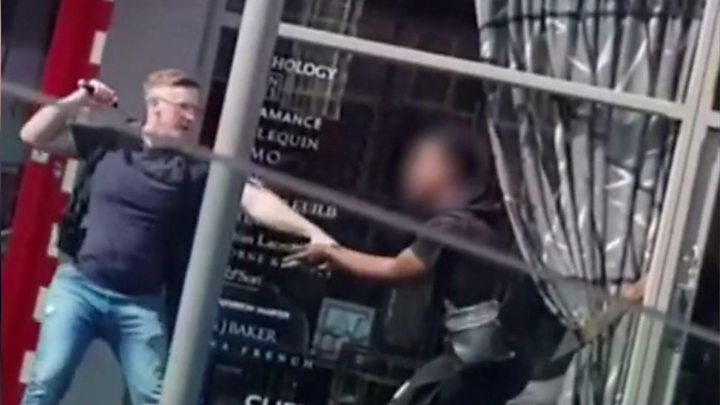 A police officer is being investigated after footage shared online appeared to show an unarmed teenager being hit with a baton.
In the clip, which shows an arrest in Romford, east London, the boy is struck on the legs several times.
The Met Police said a 17-year-old was arrested in the area on suspicion of drugs offences after a struggle.
The Independent Office for Police Conduct said it had received a complaint.
In the video, which appears to have been shot from inside a car, onlookers can be heard screaming as they watch the arrest unfold.
The boy is heard to shout "you can't do this" and asking those around him to dial 999.
Police said the 17-year-old found in possession of Class B drugs on Heath Park Road on Monday.
He was arrested on suspicion of possession with intent to supply and obstruction of a drugs search.
Lee Jasper, former deputy mayor of London, called the incident a "wanton act of apparent police brutality" and said he intended to make a formal complaint.
The Met Police said it continued "to work with our communities and will listen and act with regards to community concerns; we remain committed to keeping Londoners safe".